Give your dog to SUPERFOOD Treats with BENEFITS. They will thank you!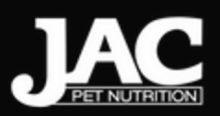 Bark N Scratch Outpost is proud to carry JAC Pet Nutrition in Milwaukee, Wisconsin. JAC Pet Nutrition is a family company born out of a love for dogs and belief in treating them like part of the family. My wife, Patty and I have always been pet lovers since a young age. We both grew up with dogs that were just as much a part of the family as our siblings. After we got married, getting a dog was on the top of our priority list. Ever since that day, dogs have been an important part of our lives and are loved and treated as one of the family.
Shop
Dog Treats and Toppers
Superfood Dog Treats with BENEFITS
Superfood Dog and Cat Food Topper
Meatball Treats
Come visit our pet supply store in Milwaukee, WI specializing in quality food, treats, and supplies for cats and dogs.